January 22nd, 2018, China's online system for verifying domestic and overseas diploma is officially launched and put into use.
Image: Google.
Certificate (diploma) of highest academy degree is a necessary document for Chinese work permit application. In China, foreigners can either choose to go to the embassy, consulates of their countries or the education organization authorized by Ministry of Education of the People's Republic of China to finish the diploma verification. Both ways didn't provide online services.
Now it has changed, by sharing the educational data with worldwide organizations and governments, the new online system built by the authorized education organization aims at further simplifies the procedure of the academy degree authentication and fight against the illegal behavior of providing fake diplomas.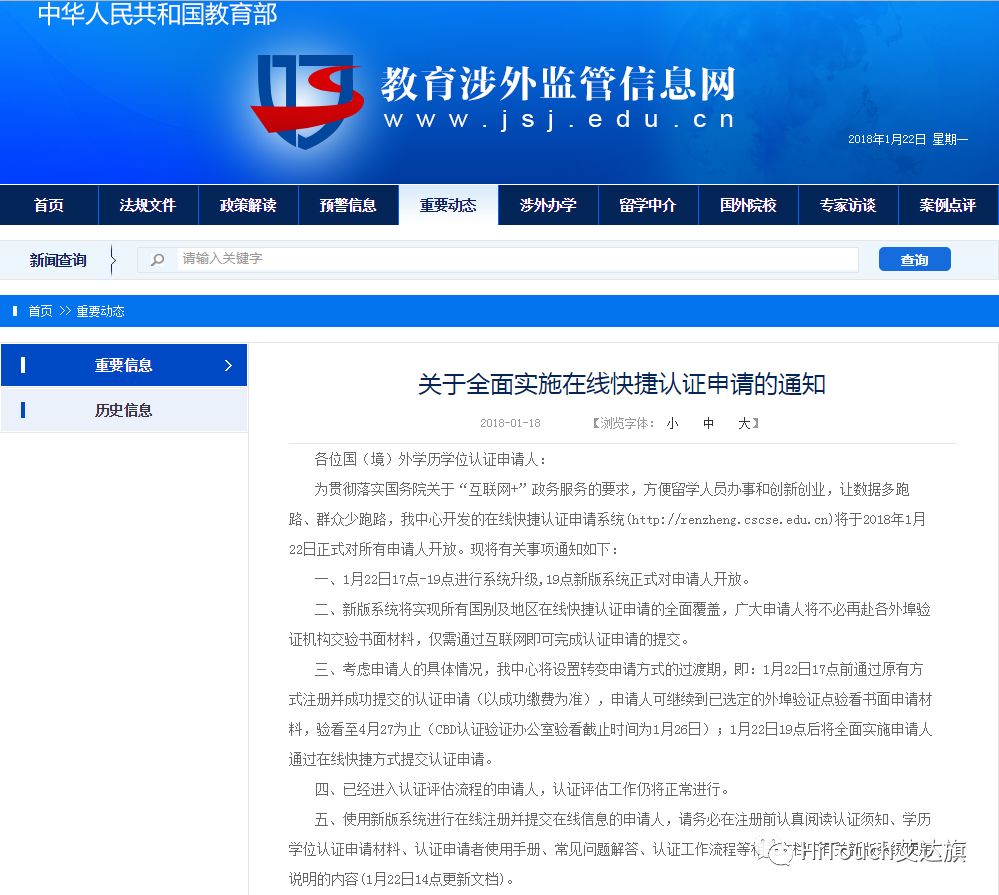 Image: Screenshot from the website of Ministry of Education of the People's Republic of China.
New online system for diploma verification 
Here is the address of the online diploma verification system, so far, it is only presented in Chinese, foreigners may need the help of Chinese friends to finish the procedure.
http://renzheng.cscse.edu.cn/Login.aspx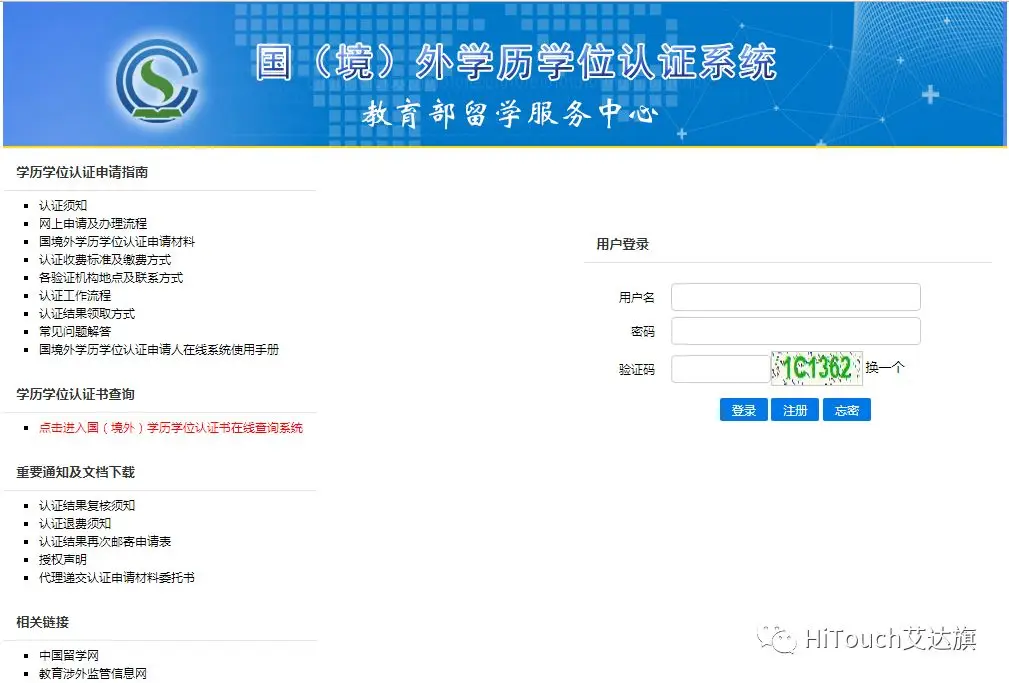 Image: Screenshot from the website of the new online system for diploma verification.
The new online system will have an upgrade from 17:00-19:00 January 22nd, applicants can officially use the system from 19:00.
The new online system covers All Nationals from different counties or regions, instead of going to the embassy or consulates in China, now you have one more choice to finish the verification online.
For the previous applications which are submitted by paper materials ahead of 17:00 January 22nd, the paper material is still available and effective.
The new online system will not affect applicants which have submitted the paper material and are in a status of evaluation.
It roughly takes 20 Business Days to finish the whole verification.
Here is the list of certificates (diploma) issued by domestic or overseasinstitutions, which currently cannot be verified by the system:
1. Graduation certificate issued by foreign language training institutions or other non-formal courses (such as short-term study).
2.  Scholar's research experience and post-doctoral research certificate.
3. Preparatory course certificate issued by education institutions.
4.  Honorary degree certificate issued by institutions without actual study experiences.
5. Diploma or certificates issued by institutions without the approval or the recognization of the Chinese government.
6. Diploma obtained by non-face-to-face learning such as distance education, or online education.
7. Different types of vocational qualification certificates.
The service fees for diploma verification on the new online system is RMB360, not including EMS delivery fee, applicants can either choose pay by debit card or credit card with UnionPay channel.
Worldwide governments work much closer 
As applicants constantly got caught by using fake diplomas or certificates for visa applications, job interviews or other fields involving in cheating. China does not tolerate this phenomenon and it takes a further step to build a system through using the data shared by worldwide counties or regions.
Additionally, the new system has its advantage to bring conveniences to applicants by finishing the verification online. In the near future, sharing data is expected to push governments in different countries to work much closer on more fields.